Camryn Skladany accepted into Young Entrepreneur Council (YEC)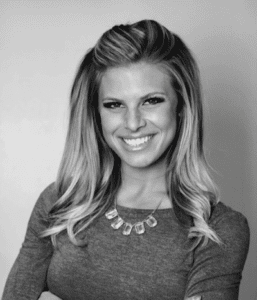 YEC Is An Invitation-Only Community For Elite Young Entrepreneurs Under 40
Innovien Solutions, an Atlanta-based Tech Solutions firm, is pleased to announce CEO and Founder Camryn Skladany has been accepted into Entrepreneur's Young Entrepreneur Council (YEC). An invitation-only community for successful entrepreneurs 40 and younger.
Skladany joins other hand-selected YEC members, including the founders of high-growth companies like 2U, Threadless, Rent the Runway, ContextMedia, Red Mango and HootSuite, to become part of a curated network of successful peers and get access to a variety of exclusive benefits and resources, including personal brand building and publishing opportunities on top business outlets, curated networking and peer-to-peer support, volume discounts on business services, and invitation-only events and VIP experiences.
Members of YEC, called "one of America's most successful communities for business professionals" by Entrepreneur, get access to the people, benefits and resources they need to continue growing their businesses – and a dedicated member concierge who acts as an extension of their own team, providing personalized one-on-one support. In addition to concierge-level support and exclusive benefits, they become part of a carefully curated network of North America's most successful young business owners.
"It is an honor to be accepted into YEC" said Camryn Skladany, Founder & CEO, Innovien Solutions.  "We have some really exciting things going on in the company right now and I am thrilled to be surrounded by so many successful and driven leaders at this time. We are looking forward to what the future has in store!"
Scott Gerber, founder of YEC, says, "We are honored to welcome Camryn to YEC. Our philosophy is that by curating the very best entrepreneurial minds in the country and proactively connecting them to each other, we can build a powerful community of influencers and super connectors who help each other achieve their next business milestones even faster."
For more information about YEC, visit yec.co.
Headquartered in Atlanta, Georgia, Innovien Solutions offers technology consulting, managed services, project implementation and staff augmentation for mid-sized to Fortune 500 companies. For more information or to book a consultation, email our team at info@innovien.com.