How to Gain and Maintain Employee Trust During Pivotal Moments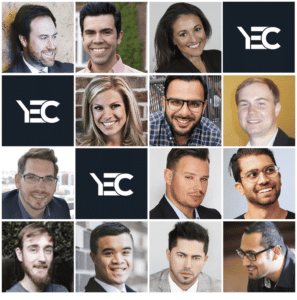 Smart leaders know that employee trust is never a given — it's something that must be earned from the get-go, and then maintained over time through words and actions.
It's easy enough to gain your staff's trust when things are going smoothly, but when your company reaches a crossroads and decides to pivot or tackle a new initiative, you need to work harder to prove to employees that you're acting in their best interest. They don't want to feel like they're expendable or that their feelings about the change don't matter: You need to make sure their voices are truly heard by the leadership team, and that means opening the door to transparent, two-way communication.
According to 13 members of Young Entrepreneur Council, here are the best ways to gain your employees' trust during critical moments in your company's growth.
As founders, we can all recall our leaner days when we were running the entire operation with little to no help. During critical times with important deadlines or projects on the horizon, nothing does more for solidarity and trust than to get dirty in the trenches with your team. Critical moments call for leadership from the front lines.
—  Ryan Bradley,  Koester & Bradley, LLP
2

. Spread The Credit, Take The Blame 
Critical moments almost always involve great successes or great failures. When you experience great success, make sure you credit employees and they'll respect you. When you experience great failure, take the blame, your employees will respect you even more.
—  Tim Chaves,  ZipBooks Accounting Software
3. Let Your Strong Track Record Speak For You 
Having a strong track record of transparency with your employees, an open door policy to ask any question or offer critiques and a willingness to trust their instincts and feedback will dictate how your employees will trust future pivots and critical moments in your company's growth.
—  Jennifer Mellon,  Trustify
4. Always Do The Right Thing By Your Team 
Always do what is right for your team. If a team can't trust their leader in times of growth and excess, what will be going through their heads when times are tough? Put your team and their needs first and they will do the same for the company. In fact, the way you treat your team is likely the way they are treating your clients. Trust and buy-in are absolutely critical all around.
—  Camryn Skladany,  Innovien Solutions
5. Be The Anchor 
In critical moments, your employees will look to you to lead. As a leader, it's your responsibility to be level-headed and absorb their stress, panic or uncertainties. In addition to transparency, which is a necessity, you also need to understand how your team feels. Ask questions. You're allowed to worry in private and with your partners, but your employees need you to be calm and collected.
—  Krish Chopra,  Nurse Practitioner Clinical Rotations
6. Pay Attention To Individual Efforts 
It's never easy to know who to trust when changes are happening within a company. However, one way to tell who is still interested and looking out for their and the company's best interests is to pay attention to individual efforts and interests. Be sure to keep an eye on those who are close to you and how they might be preparing to grow or exit the company.
—  Zac Johnson,  Blogger
7. Try To Limit It To One Big Change At A Time 
It is very important to make one big change, not a series of small changes. Whether it is a pivot, a lay off, onboarding a new team, or any other major change in a company, make it clear that this is one change that is happening and nothing else will happen for the foreseeable future. If you express this to your team and stick to it, then they will not be in constant fear about the future.
—  Brandon Stapper,  Nonstop Signs
8. Include Your Team In The Change 
Include your team in decision-making processes. We recently moved to a new office and the employees voted on which office they liked more after visiting both. Be sure during this period to treat each employee equally. Equanimity during critical moments of growth reduces the likelihood of resignations or worse disillusionment that could permeate and impact burgeoning company culture.
—  Matthew Capala,  Alphametic
9. Foster Psychological Safety And Agreement 
When going through a pivot, we call a meeting with the purpose of soliciting input and feedback. I explain the reasoning behind the decision and invite the team to challenge my perspective. In the end, I strive to reach a conclusion. Whether the meeting ended on a positive note or in disagreement, we come to terms with what must happen next.
—  Raad Ahmed,  LawTrades
10. Be Transparent And Tell The Truth 
When something critical is happening within your business, the odds are, your employees know about it. I am always as transparent as possible. Even if it's not the best news, I know I would want to know if I was in their shoes. Over time, your honesty will gain their trust.
—  Colbey Pfund,  LFNT Distribution
11. Anticipate Their Needs 
Anticipate what your team needs to do their jobs and meet those needs before it affects company operations. Figure out what you're going to need to get through the period of growth successfully and don't wait until you absolutely need those items before you procure them. Handle their needs before they even become needs and you'll be sure to gain trust.
—  Andrew Schrage,  Money Crashers Personal Finance
12. Don't Wait To Share 

News

 Of The Change 
When change happens, your team should be the first to know. When you inform them, explain your reasoning behind the decision and reiterate your long-term vision for the company. As long as it's clear that the changes align with your long-term goals, they'll be more excited (rather than intimidated) by the change.
—  Firas Kittaneh,  Amerisleep
13. Trust Them, Too 
Trust is a two-way street. To gain their trust you need to be able to confide in them as well. Start with small secrets and if they prove to not break your trust, move on to more confidential business. There's nothing better in business than having employees you can trust.
—  Syed Balkhi,  WPBeginner