Pacesetter Awards: Innovien Solutions Puts Relationships First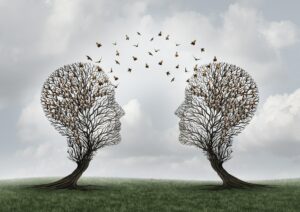 Midtown-based Innovien Solutions LLC – which provides technology consulting, managed services and project implementation for mid-sized to Fortune 500 companies – is relatively new in the IT project and staffing game. But at four years old, the company is the fastest-growing in the business services category of Atlanta Business Chronicle's Pacesetter list, and No. 12 on the overall list of 100.
"This is an extremely competitive industry," said CEO Camryn Skladany, calling the industry oversaturated. "There are a lot of names out there but there is also a lot of noise."
Skladany founded Innovien with customer service as the focus. That idea has driven growth.
"We decided to disrupt things a bit," she said. "We have come in and competed with big-name competitors in our space that have been around for 20 or 30 years and won over some business. It comes down to customer service and delivering on what we promise, not only to our clients but to the consultants that we place. It is all about the way you treat people, and our consultants get the same level of respect and service as our clients."
The clients Innovien works with spread the word about the company within their own businesses as well as externally, said Skladany.
"As we get into more companies and they get to know us and trust us, they ask us to handle more and more for them," she added.
Currently, Innovien has 16 active clients and 85 consultants that they place on projects as needed by those clients.
"Innovien Solutions makes my life easier," said Suzanne Davis, director of service management at one of its client companies. "They have the ability to respond quickly to my staffing needs with quality resources. Camryn and her team are extremely responsive and go above and beyond to drive teamwork among the resources she provides. Innovien truly is a valued partner in making our team successful."
Their diverse clientele, and reputation in the cloud and digital transformation space, are also growth factors, Skladany said. Many took advantage of the down time brought on by the pandemic to make that leap into the cloud, and hired Innovien to help. As Skladany was not traveling due to the pandemic, she said she was able to focus more on training account managers to capture new business, even remotely.
Fastest-growing companies, Business Services Category
Innovien Solutions LLC (#12 Pacesetter Awards)
Pless Security dba PSI Security Service (#14 Pacesetter Awards)
Calendly LLC (#15 Pacesetter Awards)
Strategic Claims Consultants (#21 Pacesetter Awards)
Bader Scott Injury Lawyers (#22 Pacesetter Awards)
Benevate Inc. (#25 Pacesetter Awards)
mySupplier (#44 Pacesetter Awards)
McMichael & Gray PC (#50 Pacesetter Awards)
Curricula (#53 Pacesetter Awards)
Evident ID Inc. (#63 Pacesetter Awards)
DecisionLink (#75 Pacesetter Awards)
IsoKlean LLC (#84 Pacesetter Awards)
Rhodes Risk Advisors LLC (#93 Pacesetter Awards)